Early Reading
We follow the Read Write Inc. programme to teach phonic and graphic knowledge. Through Read Write Inc the children learn how to recognise sounds and how to blend these sounds together to read words. The children apply these sounds using fully decodable books to build their reading fluency.
Writing
We use the Talk for Writing sequence as our basis to help our children become successful, accomplished writers. We inspire an enjoyment of writing through a range of high quality texts. To begin the writing process the children become immersed in a text in order to explore its features and the author's language choices. Following this, the children plan, draft and write their own piece through both shared and guided writing.
Reading Comprehension
We develop the children's ability to understand the text they are reading by teaching the reading 'VIPERS'. The 'VIPERS' are key reading skills such as vocabulary, inference, prediction, explanation, retrieval and summarising. Alongside this, we build on children's vocabulary and enjoyment of reading through the use of engaging, high quality texts.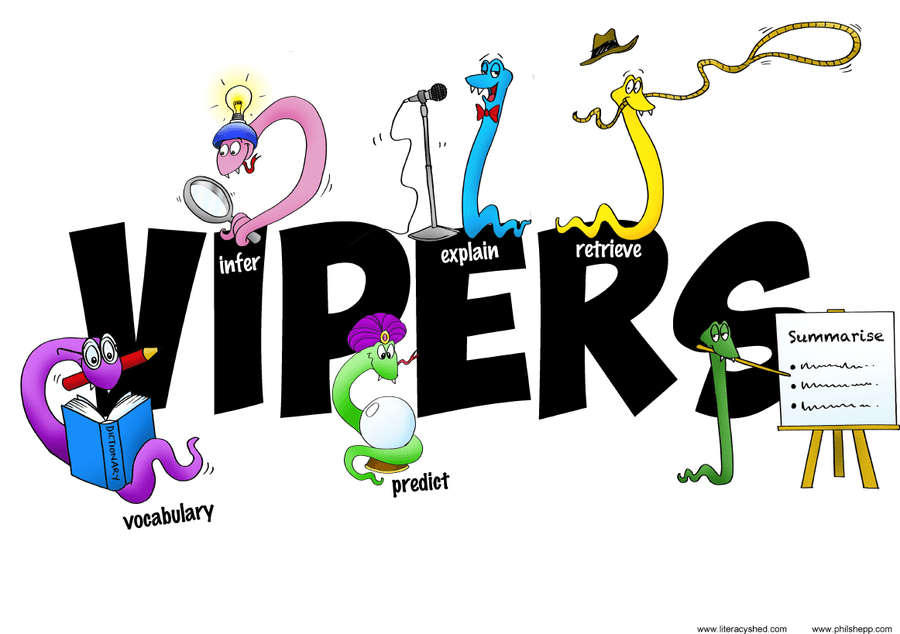 Handwriting
We teach handwriting using the Kinetic Letters handwriting programme from Reception until Year 3. We use the four key threads throughout the programme: Making bodies stronger, Learning the letters, Holding the pencil and Flow and fluency. This enables children to develop legible handwriting that is produced with automaticity.
Click here for more information on Kinetic Letters